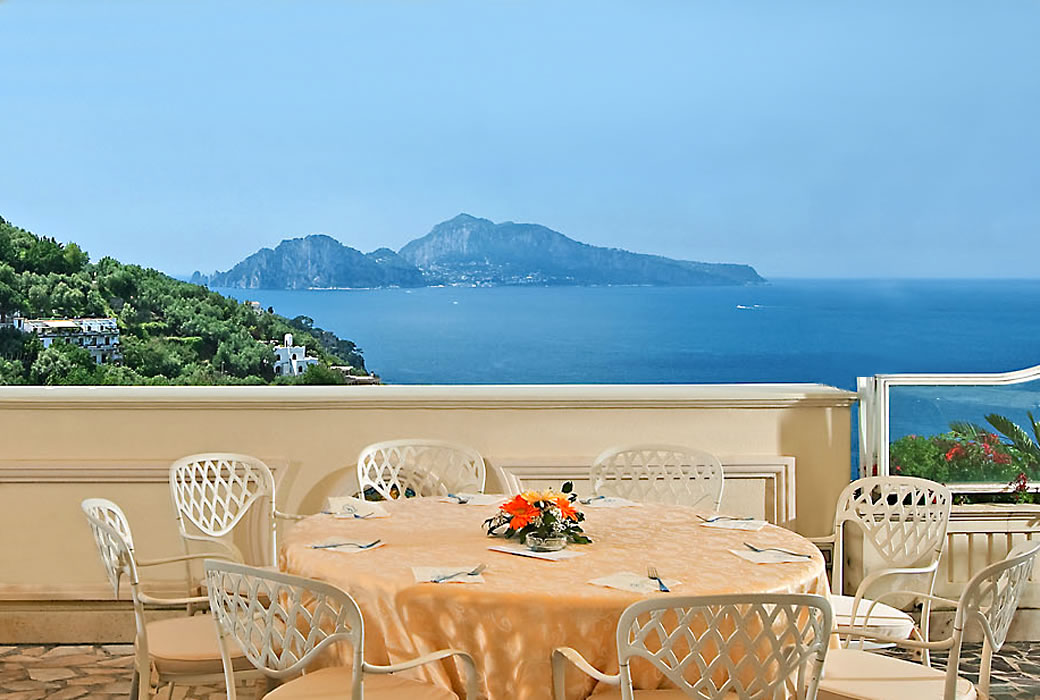 Lights, colors, flavors...

It dominates the purest white, which opens with patches of sky through the large windows that make the room very bright.
The bright colors of the floor, typical of Sorrento ceramics, give a cheerful touch and style to a prestigious location. The party moves outside in the roof garden, a terrace overlooking Capri and sheltered by a tent that ensures privacy and tranquility for the newlyweds and their guests The kitchen, guided by the flavors of tradition and seasonality and the genuineness of the excellent products of the area, offers a menu of meat and fish that can satisfy the most demanding palates.